In avvicinamento alla prima edizione del FORUM ACCADUEO, BolognaFiere Water&Energy accompagnerà le aziende italiane a WWCE - World Water Congress and Exhibition 2022, il più grande evento mondiale dedicato ai professionisti dell'acqua (Copenaghen, 11-15 settembre 2022).
Thanks to the agreement signed with IWA (International Water Association), BFWE (BolognaFiere Water&Energy) organises the Italian Pavilion, a collective exhibition area dedicated to Italian excellence in the sector. Download the presentation.
HAVE ALREADY JOINED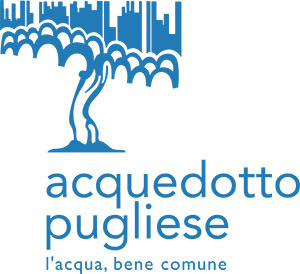 Acquedotto Pugliese SpA is one of the largest and most historic Italian companies and one of the major European players in the management of integrated water systems. Its networks, with an extension of over 32,000 km, serve 260 municipalities in Puglia and Campania and over 4 million citizens.
A large public company, controlled by the Puglia Region, with over 2,000 employees and a production value of 600.5 million euros in 2020 and profits of 20.8 million. A company engaged in a plan to upgrade and modernize its facilities, with investments, in 2020 alone, of 172.8 million euros, whose direct and indirect benefits for the community amount to 2.3 billion euros.
The AQP Water Academy operates within the company, a center of excellence for training on the Integrated Water Service. Aseco SpA, a leading company in the production of fertilizers, belongs to Acquedotto Pugliese.


Etatron D.S. è uno dei più storici produttori italiani di pompe e dosatori chimici, e vanta un'esperienza di oltre 40 anni.
Siamo presenti in più di 70 Paesi attraverso le nostre filiali o i nostri distributori.
Le nostre filiali si trovano in Gran Bretagna, Francia, Egitto, Spagna, Stati Uniti, Russia, Brasile, Romania e Ucraina. Siamo specializzati nella produzione di sistemi di dosaggio e regolatori di alta qualità che vengono utilizzati in un'ampia gamma di settori, tra cui il trattamento delle acque, l'agricoltura, gli alimenti e le bevande e le piscine.
Etatron D.S. impiega un numero significativo di persone in Italia a supporto della sua rete globale di rivenditori e agenti. Il personale lavora su un'ampia gamma di attività ingegneristiche e commerciali che comprendono la produzione di pompe di qualità e di apparecchiature per il dosaggio di prodotti chimici.
Gli obiettivi chiave di qualità del prodotto e di servizio al cliente sono una parte importante dell'impegno di Etatron. Etatron ritiene che la sua responsabilità si estenda al mantenimento del suo impegno per la sostenibilità, prendendosi cura dell'ambiente e delle persone.

GEST is one of the main Italian companies operating in the MDM (Meter Data Management) and MDC (Meter Data Collection) sectors, specialising in the integration of innovative systems, the development of software platforms and mobile applications, and consulting in technological and digital projects.
The company is qualified in the Water sector with over 22 years of experience in Metering and Smart Metering and it offers software solutions in SaaS to Utilities and private individuals to facilitate the integration and management of Smart data, offering tools to improve their contents.
The GEST development team consists of computer engineering, electrical engineering, design and visual communication graduates, all professionals with a great capacity for development and an aptitude for problem-solving, coupled with an in-depth knowledge of the latest programming languages and web design tools.

With over 40 years of technical expertise in extrusion Idrotherm 2000 is a renowned leader in the production of thermoplastic pipes and has a reputation for creating innovative solutions for a large range of applications. The company's products are extensively used for water supply, fuel gas distribution, industrial fluids, telecommunications, irrigation, geothermal, district heating and sewerage systems.
Idrotherm 2000's products range is designed for a wide range of applications including the supply, distribution or disposal of both liquid and gas fluids. The plastic piping systems produced at Idrotherm 2000's factories are made of polyethylene, polypropylene or special polymers. Our facilities can produce piping in diameters ranging from 8 to 1200 mm with mono or multi-layer structures.

PALADERI is an Italian-Israeli multinational, founded in 2008 and engaged through a continuous process of research and development in the production of PALADEX technology. It is developed in Japan in the 1990s and it allows to manufacture big size pipes featuring an extremely high mechanical strength and low weight. As a result, transport and laying are much easier. The innovative design of PALADEX pipes combines the typical properties of polyethylene - resistance to abrasion, light weight, minimum frictional resistance, resistance to chemical agents, versatility and ease of installation - with the properties of steel, having an elastic modulus 200 times higher than the polyethylene.

Industrie Polieco - M.P.B. srl, Polieco Group's headquarters, manufactures and designs since 1992 high density polyethylene co-extruded corrugated pipe systems for electric/phone networks and for no pressure sewer systems. Furthermore, Polieco Group manufactures and designs special pieces and polyethylene manholes made by injection and rotational moulding technique.
In 2012 began the production of KIO, a manhole cover in composite material, which immediately gained an amazing interest and success in the world market. Today Polieco Group is based in 4 different countries (Italy, France, Greece and Slovakia) with 6 production plants and a workforce of almost 400 employees. It is one of the leaders for corrugated piping systems in high polyethylene density production in Europe.

Teti Acque are a newly-established business which boast however considerable experience, having inherited their knowledge base from service companies within the same business group that have been operating in the transportation industry since 1975.
With forty years of experience in the management of drinking water supplies and water emergencies, our company now operates permanently in numerous regions of Italy such as Lazio, Campania, Emilia Romagna, Liguria, Umbria and Tuscany.
The company's initial goal was to get established in the Management of Water Emergency, using tanker trucks, mostly to meet the needs of the Public Sector. Each service is tailormade based on business regulations, on the client's needs and to the end user's expectations, while our main goal in providing services is to maintain a very high standard both in terms of quality and quantity, while ensuring top efficiency for ourcompany.